Top 10 best dribblers in Europe top leagues in 2022

By Ernest Sunday
Complete list of the top 10 best dribblers in Europe top football leagues in 2022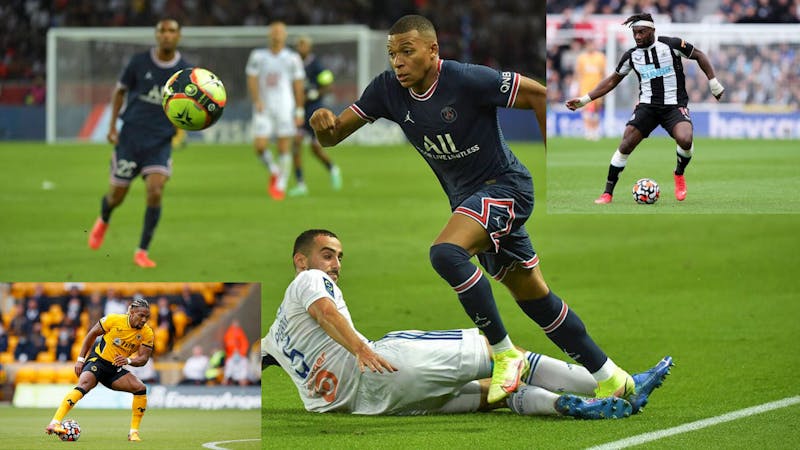 The football observatory body CIES has been feeding us with one of the best football statistics you will always be eager to know, giving the best rankings in football.
We will be looking at the best football dribblers among top leagues in Europe, and you will be happy to see one of your favourite footballers on the best dribblers list.
The ranking of the best dribblers in Europe by CIES is based on players' dribbling indexes, which points to the number of successful dribbles per 100 minutes of play from these players.
On the top list of the best dribblers in Europe is Wolverhampton Wanderer's winger Adama Traoré. The Spanish international is undoubtedly a rare germ in dribbling and has shown that in the Premier League. He has been a nightmare for the top English teams he has faced.
The 25-year-old footballer has been rated the best dribbler by CIES after a stat shows that he has completed 78.9% dribbles every 100 minutes more than any other players in Europe's top leagues.
AC Milan's forward Rafael Leão occupies the second position of the top 10 best dribblers. The 22-year-old Portuguese left-winger is one of the best developing talents in Europe with exceptional skills.
Since joining AC Milan from Lille in 2019, he has become a crucial part of the Rossoneri, making 94 appearances for the Serie A club. According to statistics by CIES, Rafael Leão has completed 67.5% in every 100 minutes of play.
Another man on our list of the top 10 best dribbles in Europe's top teams is no other person than Newcastle United's star man, Allan Saint-Maximin. It is no surprise that the Premier League winger has made the list of top dribblers in Europe.
Maximin has been carrying Newcastle United on his shoulders in the past three seasons. He started every Newcastle United's Premier League match this season, scoring four goals and assisting three.
Allan Saint-Maximin has completed 61% dribbles making him the third-best dribbler in Europe and the second in the Premier League.
A surprising name in the list of the best dribblers in Europe is Paris Saint-Germain superstar Neymar Júnior who was once regarded as the best dribbler in the world. Many young talents have beaten the Brazilian winger in the top list, pushing him down to 5th position.
Bayern Munich's full-back Alphonso Davies has surprised everyone, being the only defender on the list. Davies has developed as one of the best wing-backs globally with exceptional skills.
Below is the list of the top 10 best dribblers in Europe, their age, club, minutes per dribble, and percentage of dribbling success.
List of the top 10 best dribblers in Europe top leagues in 2022

| | | | | |
| --- | --- | --- | --- | --- |
| | | | | |
| | | | | |
| | | | | |
| | | | | |
| | | | | |
| | | | | |
| | | | | |
| | | | | |
| | | | | |
| | | | | |
| | | | | |