Manchester United targets Bundesliga's Denis Zakaria

By Ernest Sunday
Manchester United is targeting Borussia Mönchengladbach's Denis Zakaria this January transfer window to solve their midfield problem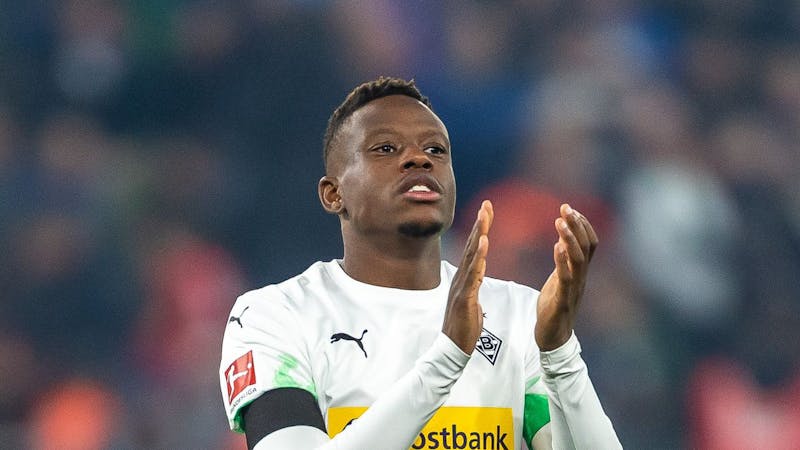 Manchester United's new manager Ralf Rangnick is eager to sign players that suit the tactics he wants to bring to Old Trafford and has identified Denis Zakaria as a primary target this winter transfer window.
The 63-year-old German tactician who plays a bizarre 4-2-2-2 formation seems to need a solid defensive midfielder to balance his squad, and he is a great admirer of the German Bundesliga footballer.
The 25-year-old defensive midfielder has only six months left in his contract, and he is free to discuss a future contract on a free or possible January transfer with any suitors looking for his service.
According to a report from Bild journalist Christian Falk, Manchester United has offered a contract to Denis Zakaria's agent but are yet to discuss with Borussia Mönchengladbach for a possible transfer.
Denis Zakaria will be a free agent at the of the 2021 season
"True, @ManUtd made an offer to the agents of Denis Zakaria. Ralf Rangnick is a fan of the player. No negotiations with @borussia", Christian Falk tweeted.
"At the moment, clubs of all top leagues are interested in Zakaria, but United would pay for a transfer in winter. Zakaria is a free agent in the summer".
The Switzerland international player is available for €6m (£5m) and would be a cheap bargain for Manchester United.
Borussia Mönchengladbach's director, Eberl, also revealed no offers has been made to the club for the 1.91m player but remained open on Denis transfer this winter
"There are no concrete offers for Denis Zakaria. That there has been a lot of speculation is not surprising", Eberl said. "If something else comes in winter, I can't rule out that one of them, Zakaria/Ginter, will leave."
Denis Zakaria's anticipated role in Manchester United
Denis Zakaria could be a solution to Manchester United's defensive midfield problem that is yet to be solved since the departure of former manager Sir Alex Ferguson in 2013.
Fred Rodrigues, Scot McTominay and Nemanja Matic have been unable to fill the space left by former Manchester United player Paul Scholes. Denis Zakaria has been tipped to be an ideal player for the position and has been rated more than any Manchester United player in the position.
According to stats, Zakaria has had an 89.9% pass success percentage per 90 minutes this season, more than Fred, McTominay and Matic, with 87.2%, 88.1%, and 87%, respectively.
He also has an 89% progressive pass from the defensive midfield, which could be ideal for Ralf Ragnick's attacking football pattern.
Zakaria has made 118 appearances and scored 11 goals for the Bundesliga club since joining them from Young Boys in 2017. Signing such a young, talented midfielder would help the manager push up Fred and McTominay, who has shown more reliability moving forward.
A report from Express says Arsenal has also joined the race for Denis Zakaria, with Mikel Arteta fighting to solve their current midfield woos.
Many top European clubs are also interested in Denis Zakaria, including French giants Paris Saint-Germain, Bayern Munich, Barcelona and Juventus.