Chelsea injury news and available squad ahead of Man City clash

By Ernest Sunday
Complete details of Chelsea's injury news, available squad and stats ahead of their trip to Etihad Stadium on Saturday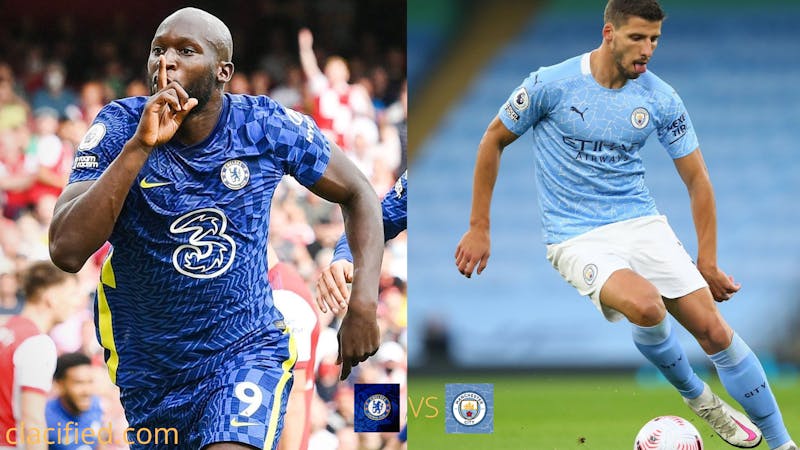 Chelsea travels to Etihad Stadium on Saturday, January 15 2022, to face Pep Guardiola's Manchester City in an early kick-off match at 1:30 pm for their 2021 Premier League second leg.
The clash against league leaders Manchester City will be Chelsea's 22 league game this season, sitting in the second position of the Premier League table with 10 points behind their opponent.
It is a must-win match for Thomas Tuchel's side to keep their hope for the title race alive, and the German manager has also admitted that in his pre-match conference.
"Maybe, who knows. They have dealt better with injuries and the Covid situation," Tuchel said when asked about the possibility of losing the title race if they lose tomorrow.
"Maybe it's luck, or they do it better. They have had more minor injuries, and they missed fewer weeks. They did not suffer from Covid as we did over many weeks; this is a huge difference."
Ahead of the Premier League match week 22, Chelsea has only won one out of their last five league matches and drew four against Liverpool, Brighton, Wolves and Everton, more reason they will be hoping for a win on Saturday.
Chelsea head to head vs Manchester City
In September last year, Chelsea was beaten 1-0 the last time they faced Manchester City at Stamford Bridge, their first defeat in four matches against Pep Guardiola's side.
Thomas Tuchel is hoping to fight back this time against Manchester City side which has gone unbeaten in seven straight Premier League matches, admitting he has learned a lesson from his past.
"My approach was the wrong approach; it made us too passive and defensive. It wasn't meant like this, but it turned out like this. So lesson learned,' Tuchel said.
Thomas Tuchel and Pep Guardiola is presently one of the best coaches in the Premier League
Chelsa injury news ahead of Manchester City clash
Ahead of Chelsea's trip to Manchester City, Thomas Tuchel has welcomed back some of his senior players that missed matches due to injury and COVID-19 infection.
N'Golo Kante and Thiago Silva were on the bench in Chelsea's last game against Chesterfield in the FA Cup third round and will make the trip to Manchester City.
Thomas Tuchel still battles with a lack of full-backs with Reece James, Ben Chilwell and Trevoh Chalobah out of the match.
In the past weeks, The Blues have been linked with different full-backs, including newly signed Aston Villa player Lucas Digne, in their search for a full-back due to their injury crisis.
They have also attempted to recall the club's left-back Emerson Palmieri from a loan in Lyon, but their request has been rejected severally by the French Ligue 1 club.
Andreas Christensen is another player who will miss the trip to Etihad after testing positive for COVID-19 infection.
Chelsea available squad ahead of Manchester City match
Below are Chelsea's available squad against Manchester City at Etihad Stadium
K. Arrizabalaga Marcus Bettinelli, A. Rudiger, M. Alonso
,
Malang Sarr, Saúl Ñíguez, Ruben Loftus-Cheek, Jorginho
, T. Silva, N. Kante
, M. Kovacic, T. Abraham
, C. Pulisic, T. Werner, R. Loftus-Cheek
, T. Chalobah, K. Zouma, M. Mount, C. Hudson-Odoi
, C. Azpilicueta
, K. Havertz
 and R. Lukaku.